Hummingbird Sage Kumquat Cocktail
The Gardenisto | May 9, 2021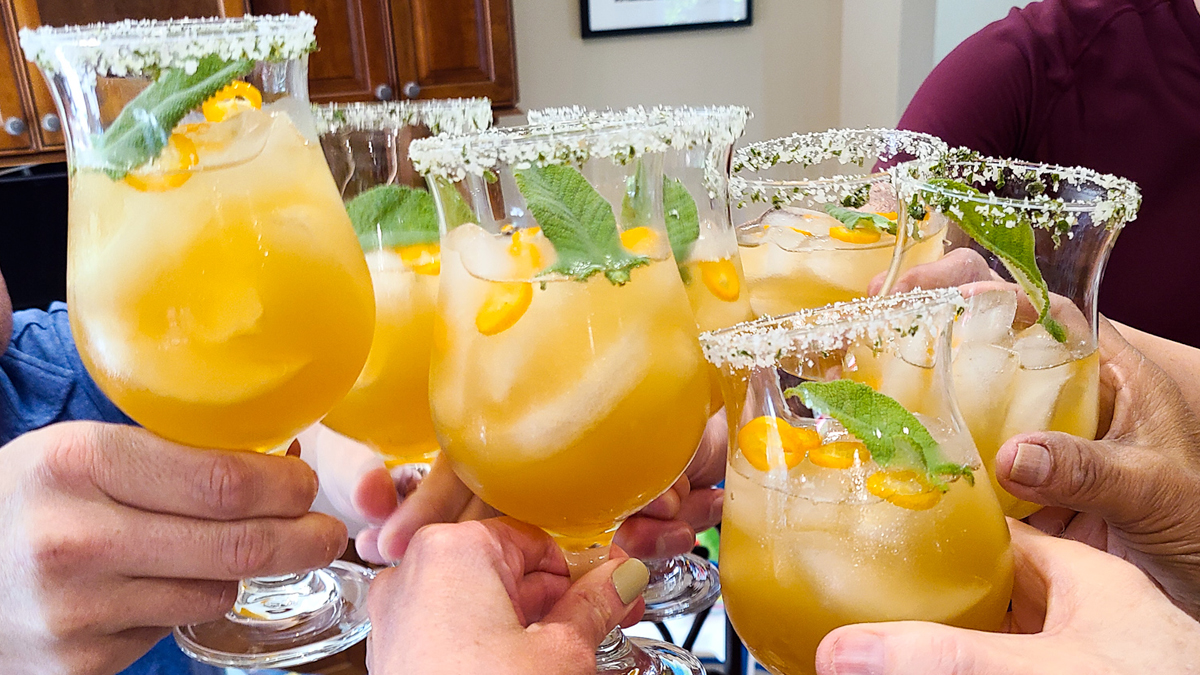 Preparation Time
15 Minutes
A Hummingbird Sage Kumquat Cocktail is a great way to enjoy two unique ingredients from the garden. While you can substitute hummingbird sage with another culinary sage, or savory herb, hummingbird sage adds an extra refreshing flavor to an already interesting citrus and tequila melody.
Ingredients
About 45 kumquats, sliced in thirds, seeds removed
15-20 hummingbird Sage leaves, roughly chopped
2/3 cups honey
2/3 cups water
10.5 ounces tequila
Directions
Mix the kumquat Sage syrup with the tequila.
Rim glasses with Sage salt.
Fill glasses with ice.
Pour marg Mix over ice.
Garnish with more kumquat and Sage.
Enjoy
Pineapple Sage or Hidcote Lavander also make great cocktails when combined with citrus. While nobody will complain about this drink, no matter how its served, presentation matters. You can save time and impress your guests by using a premade rimming salt, like Paloma Twang-a-Rita Rimming Salt and an attractive glass. It will take a simple and enjoyable drink to the next level.
For guests who are slower drinkers, although its unlikely to be a problem with this cocktail, there is nothing worse than a warm beverage. Consider treating them to a beverage that stays colder longer, by serving it in a double walled, insulated margarita glass.
Tags: cocktails, hummingbird sage
Comments