Chicken Coop Remodel
The Gardenisto | October 11, 2016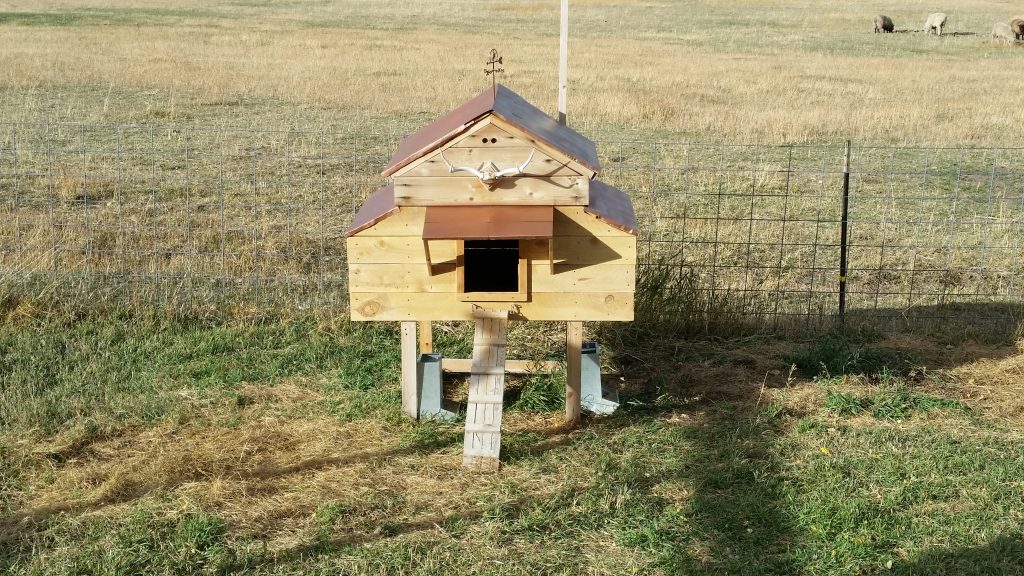 At first glance, the chicken coop looks the same, but its about twice as big now.  In a two day effort, we increased the size of the chicken coop to house two more chickens.  This years 2 pullet addition required just a little more space and required that we remodel.
The little girls have caught on and are following the big girls in at night, and it couldn't be a day too soon either, as we've already had night time lows down to 25F.
What was the old coop is now the gable, and two larger sides were added.  It has a hinged roof on one of the new sides, for even more access, the latching side door was re-used, and so was the nesting box with hinged roof.  Access is easier than ever, and a small solar led helps guide the youngest chickens around in an otherwise dark coop, before the battery dies for the night.  The new roofing on the sides was made to match the original simulated copper roof, and a couple small gable vents were added.
The attached run was removed because it was hardly used. We also have electric fencing and plenty of safe spaces from predators for the chickens during the day and night, so it became unnecessary.
Check out the photos below, and you'll see the remodeling process.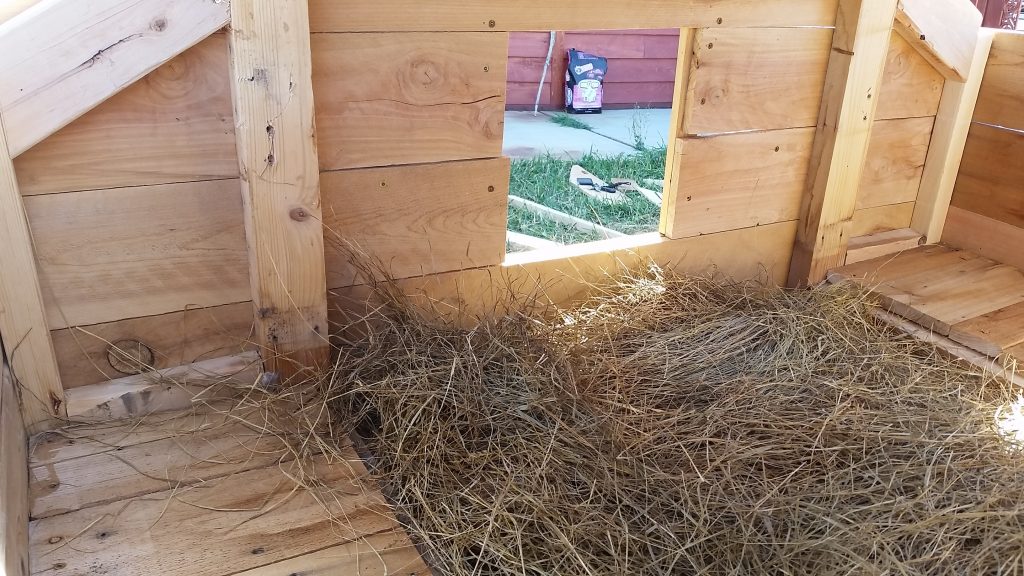 Pic 1: Inside of coop shows new framing extensions off of old corner stud 2×4, and old materials used in addition flooring.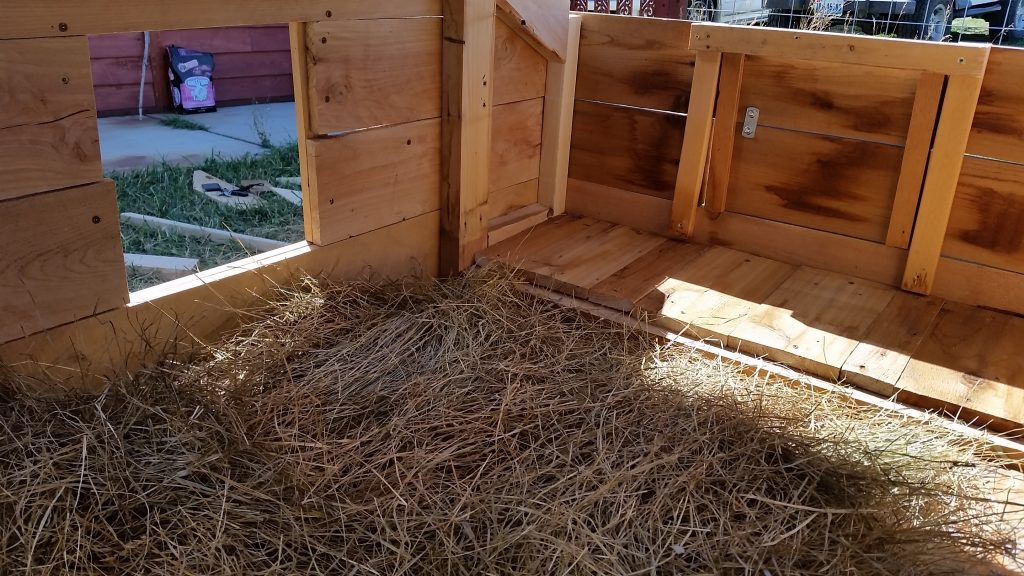 Pic 2: New front wall around doorway materials, old materials used for flooring of additions, and a side wall with door re-used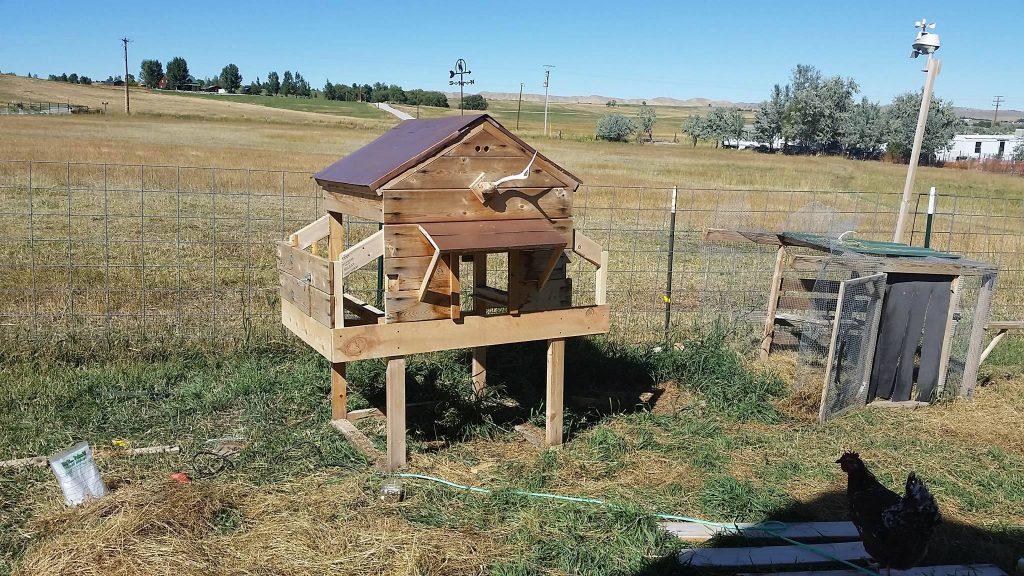 Pic 3: The strip down, and new framing process. You can see the outline of the old coop.  Joanie, a speckled sussex assumed the role of project supervisor and would often enter and inspect progress.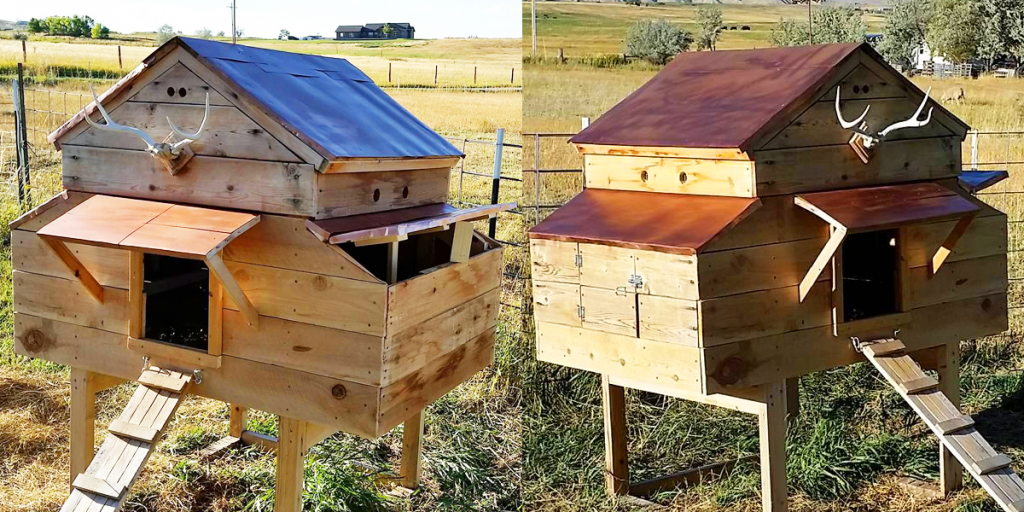 Pic 4: A finished remodel.  Some materials have since been cleaned up to remove rust/screw discoloration.  All screws were replaced with zinc t5 screws.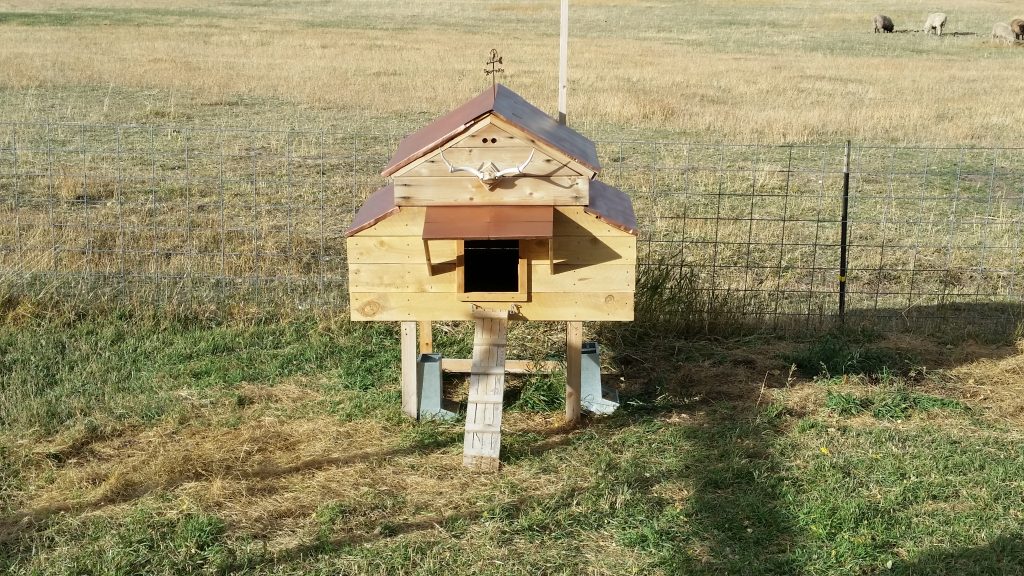 Tags: backyard chickens, Chicken Coop, coop design, diy
Comments