Dragon Fruit
The Gardenisto | January 27, 2014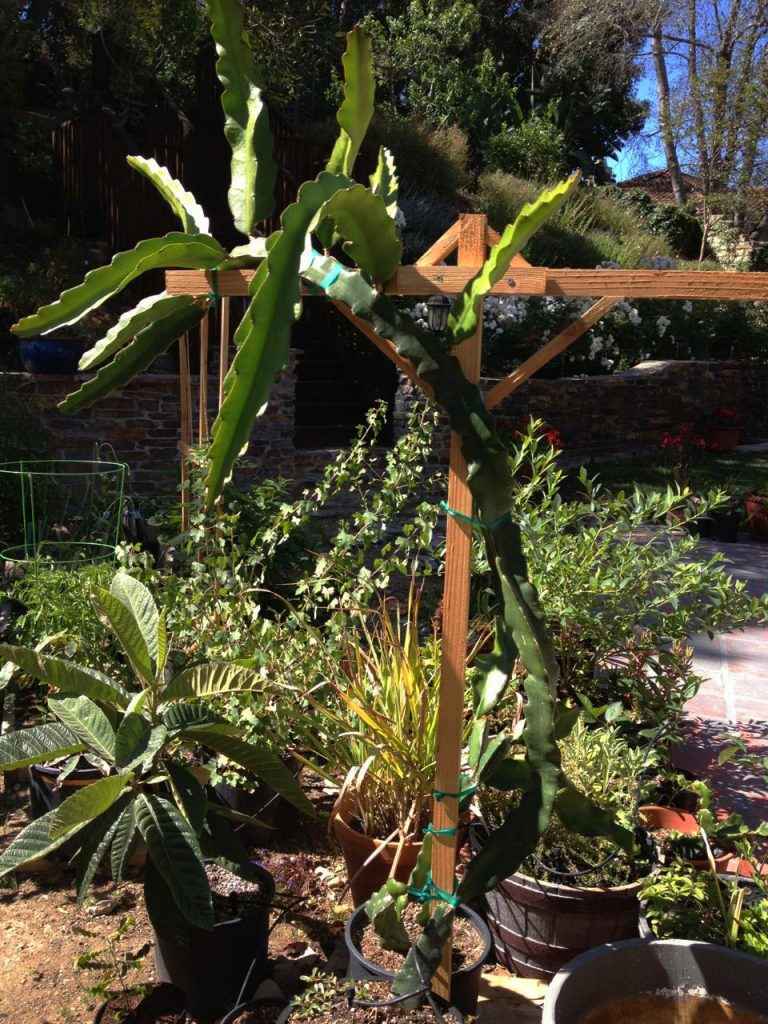 Dragon fruit, or Pitahaya, is the common reference to any of three Hylocereus varieties.
Hylocereus undatus: Red-skinned fruit with white flesh.
Hylocereus costaricensis: Red-skinned fruit with red flesh.
Hylocereus megalanthus
Dragon Fruit is an easy to grow plant in the Cactaceae family. It requires humus rich soil with good drainage to do well, but is fairly tolerant to less than perfect soil. Our Dragon Fruit grows well in zone 9 with very little care. Occasional removal of unwanted limbs may be necessary to trellis or help shape the plant into something manageable.
Propagation is most easily done via cuttings from a parent plant. Its best to allow the cutting to callus and form differentiated cells. Those cells then dedifferentiate into cells specific to roots and rooting. A cutting should also be buried in a medium past at least one row of nodes to promote better root growth. The nodes on a Dragon Fruit can be identified by tiny spines in a lip, on the edge of the plant limb.
The Dragon Fruit is well known for its interesting fruits, but also produces nocturnal flowers up to 30cm.
Dragon Fruit grows most productively on plant limbs that are two or more years old. New growth won't produce fruit, and very old growth will not produce as prolifically. Commercial farming practices involve trellising or allowing main stalks to grow to a certain height on a post, before they are trained to branch. The branching droops, allowing for easy maintenance, and high yields due to sun exposure.
Tags: diy, dragon fruit, how to grow
Comments