Blueberry Pink Lemonade
The Gardenisto | December 14, 2013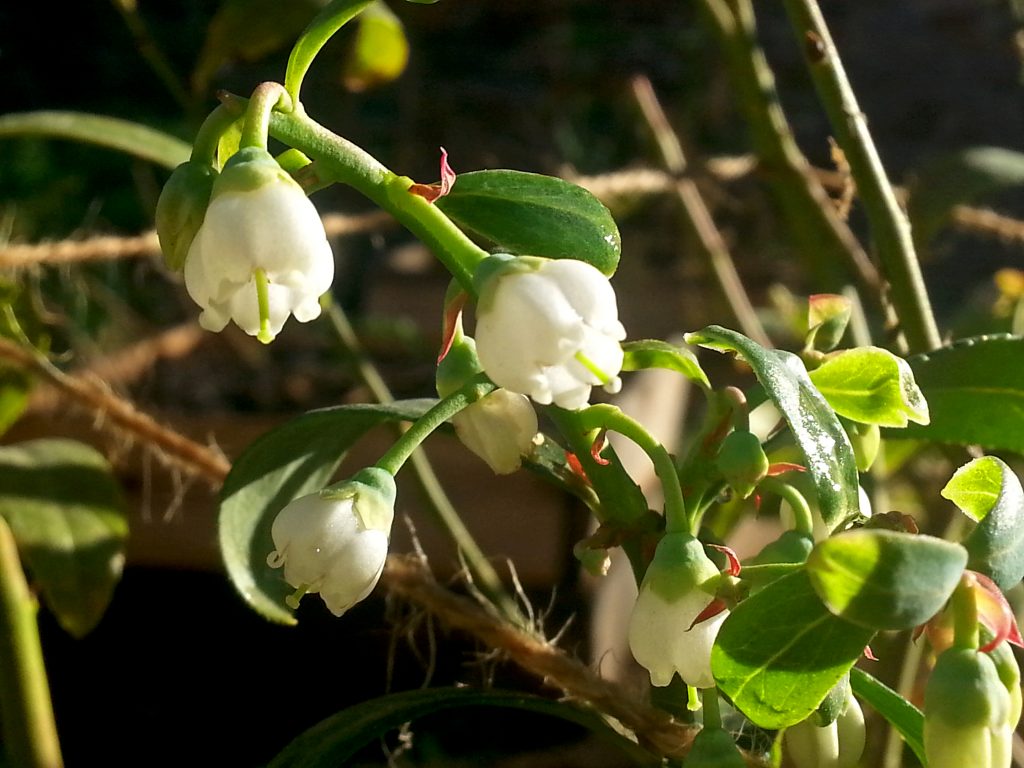 Description:
The Pink Lemonade Blueberry is a hybrid of a Vaccinium Corymbosum and Vaccinium Ashei. Developed by Mark Ehlenfeldt, USDA-ARS, it is self pollinating but does better with cross pollination from other Rabbit Eye cultivars. Spring blooms are white and bell shaped. Fruits ripen to a pink color in late July to early August. Foliage turns vibrant colors golden, to pink and red in fall.
While its a rarity to have a pink colored mature blueberry, its not a gimmick. The fruits are of equal quality and character to other varieties, and in our opinion is one of the better varieties. If you prefer a slight tartness to your blue berries, then the pink lemonade blueberry may be a good crop to grow.
The pink lemonade blueberry variety grows well in containers, and is great for the home garden, homesteader, or smallholder. Like most blueberries, it should be grown in an acidic soil that drains well, rich in organic matter, with moisture evenly controlled. The Pink Lem Blueberry should also be grown among a variety of other blueberries for cross pollination, and a better fruit set.
Should you happen to dislike the flavor, the worst case scenario is that it would still be a great ornamental because of its redish fall and winter foliage, white flowers, and pink berries. It would also still be a great talking point for guests in your garden.
Tags: blueberries, how to grow, pink lemonade blueberry
Comments