Brewing Dandelion Burdock Beer 1
The Gardenisto | June 15, 2016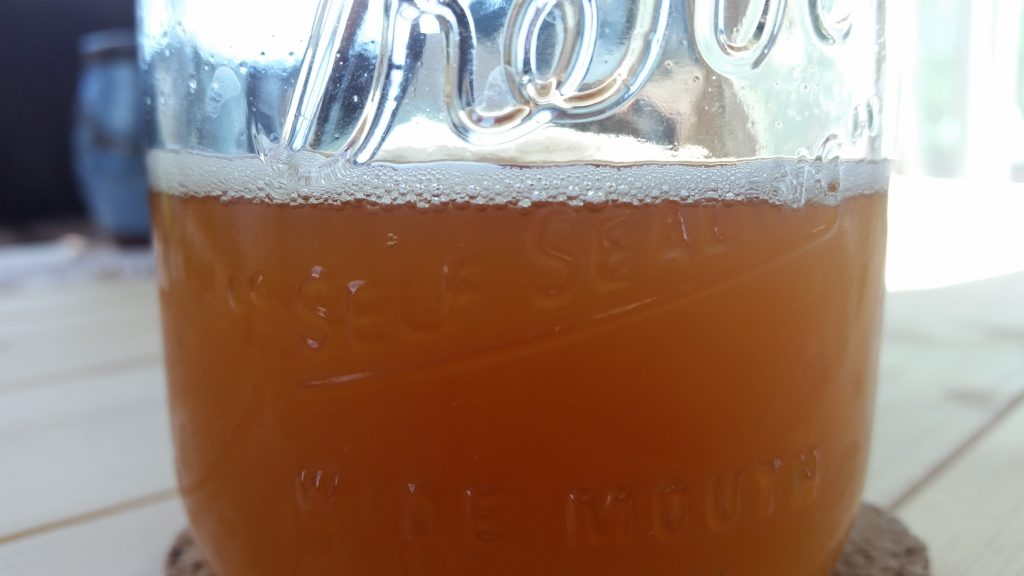 Dandelion Burdock Beer was originally a brew made from lightly fermented root extracts. Much like sarsaparilla and other 'root beers'. Nowadays its an uncommon and overly sweet soda that is, more often than not, made with little to no genuine ingredients. Dandelion Burdock has a somewhat acquired taste, you either love it or hate it like one hates cough syrup. I personally can't get enough of the stuff.
A few companies exist today that make a decent Dandelion Burdock soda for those who wish to try one ready made; Fentiman's being one of the best and most available.
Although Fentiman's is a good soda, I wanted to brew a more authentic one. I decided to take a stab at an ingredient list from many online sources of information, as well as my own careful sampling of flavors in commercially available sodas.
I've made Ginger Beer, Birch Beer, and Cream Soda, so I also had some previous experience with similar lightly fermented brews, and various ratios of ingredients required.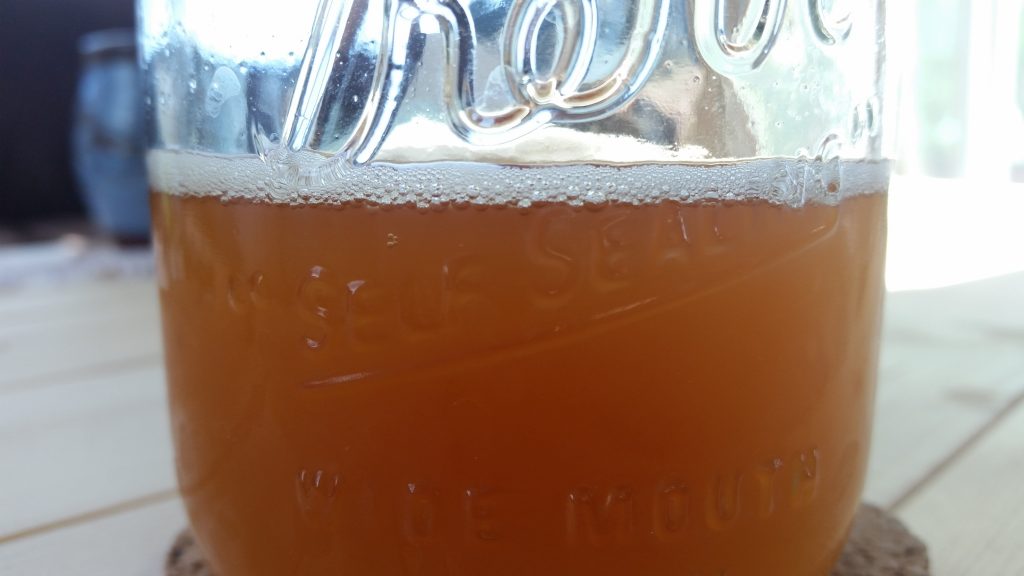 The recipe below is what I decided would be my 'base' recipe to test. The recipe makes 64 fl. oz. in a common growler with an airlock.
Ingredients:
Sugars
Dissolve Sugars and molasses into boiling hot spring or filtered water
1 1/3 cups sugar dissolved into 10-12 fl. oz. water
2 tsp. Molasses
Tea 24-32 fl. oz.
Brew Tea to a dark, rich aromatic consistency.
2 dandelion tea bags
1 burdock tea bag
5 star anise ground coarse
3-5 small sliced pieces of ginger(like 5 thick quarters)
1/2 ounce lemon juice
Combine sugar, strained tea, and top off to 64 fl ozs with natural unsweetened apple juice.
Add 1/2 tsp bread yeast to growler.
Ferment until airlock bubbles every 3 seconds. Let bubble at this rate for a two hour minimum for good carbonation. Cap and then Refrigerate to terminate fermentation.
Results
These are my tasting notes for the above Dandelion Burdock Recipe, that I'll keep as DB Recipe #1.
overly sweet- reduce sugar 1/3 cup
acidity slightly higher than desired
under-fermented with nasal overtones of sulfur gas from yeast, use different yeast
Apple juice imparted too much apple flavor, use an apple+pear+grape mixture for more balance
More potent Dandelion and Burdock flavor to be desired, double dandelion and burdock values
More anise, fennel, and herbal/spice flavor to be desired
A little cloudy, possibly boil all liquids together, filter, add irish moss to last 5-10 minutes of boil. Possibly use gelatin for fining, and siphon into a secondary fermenter/growler prior to cold storage.
Although I gave my Dandelion Burdock brew a fairly heavy bit of scrutiny, It was still very enjoyable, and a great first step toward improving and refining an even better beverage.
I really encourage others to take a crack at brewing some Dandelion Burdock, and would love input and opinions. Please leave me a comment, or stay in touch with me on twitter, if you do brew a DB. @Gardenisto
Tags: Brewing, Dandelion Burdock Beer, Mead, Old World Beer
Comments