Container Gardens Anywhere
The Gardenisto | May 4, 2021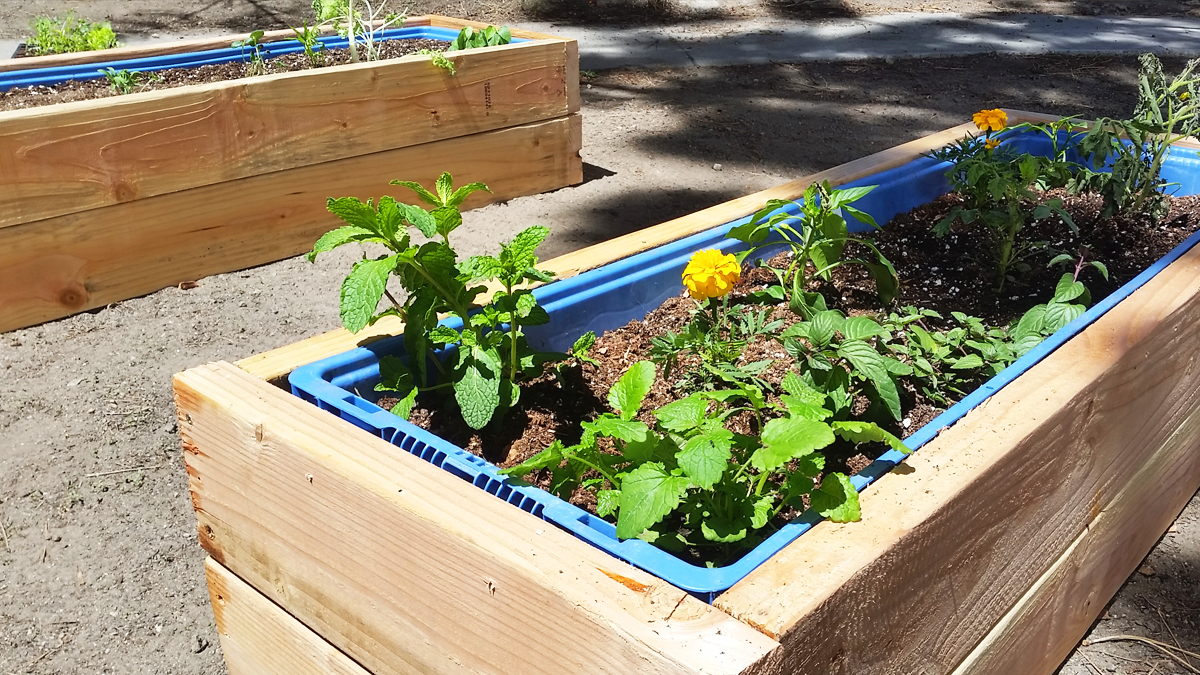 If you live in a climate or region that makes traditional gardening difficult, you can put container gardens anywhere, and still enjoy the season. The growing season in our higher elevation mountain town is very short, and there are very few ways to have fresh produce year round.
We grow year round in indoor aquaponics systems, but when the temps are right we spring up containers, and plant them with seedlings we start indoors, weeks or even months earlier.
The best part about small container gardens, is that you can put container gardens anywhere. They add some late spring, summer, and early fall curb appeal, and greenery makes sitting outside just a little bit more enjoyable.
When the weather changes, perennials get moved inside, the soil gets removed and stored, and the boxes get moved to storage. The yard is once again clear, and ready for snow removal.
, and untreated wood are both great for container gardens and raised beds. For the sake of ease and mobility, we line our wood raised beds with a polypropylene container. Standalone, the containers work fine, but they aren't the most attractive or strong. Wood makes the containers more attractive, stronger, and protects them from damage.
Galvanized raised garden bed rings are also a great bottomless option, for quickly deploying attractive raised beds. They are also more affordable than a galvanized tub. However, for decks or concrete walkways, Behrens 17 Gallon round galvanized steel tubs work great.
We use a high quality potting and raised container soil, so we save our soil and rejuvenate it with fish waste from our aquaponics systems, every year. If you don't have access to high quality organic fish waste, or old mushroom compost, we recommend using a high quality soil like Foxfarm Ocean Forest, or Foxfarm Happy Frog.
You will pay a premium for good, ready to use soil. However, its also possible to mix your own soil using equal parts of compost, coco coir or peat moss, and perlite or vermiculite.
You can use whatever source of good rich organic compost you have, or buy bags of it. Maybe a neighbor or a friend has an old chicken waste pile, or you have your own compost bin. We also recommend coco coir over peat moss, because of its greater eco-friendliness.
One last thing to add to your soil, if you aren't already using one with plenty of healthy mycorrhiza, is mycorrhiza. We like to use Dr Earth fertilizer, because it is organic, and loaded with mycorrhiza that will inoculate your soil and plants, and help them thrive.
Tags: container gardens, raised beds
Comments